Sundance, Utah
October 11th-15th
Catch Your Breath,
Together:
This 5-day retreat is designed for couples to reconnect, rekindle and relax. Our curriculum balances a sense of play and connection with communication and resolution. Use this time together to solve old conflicts, foster powerful conversations and reset your wellness in a comfortable group setting.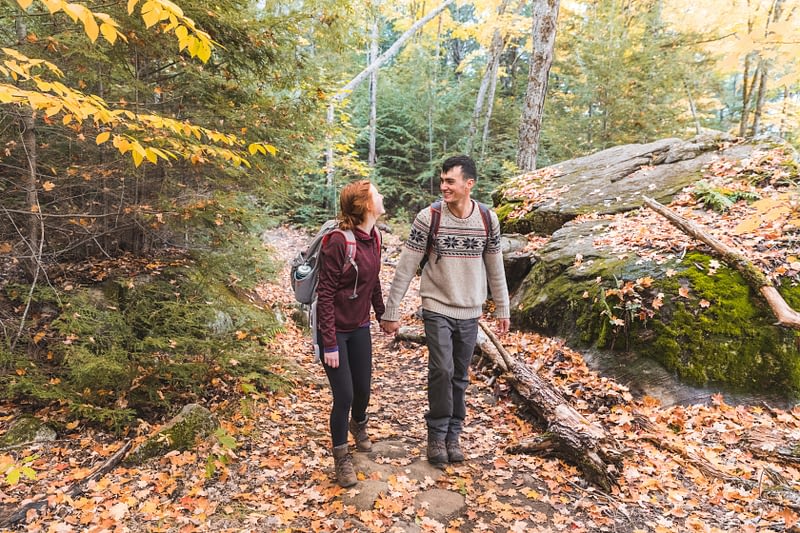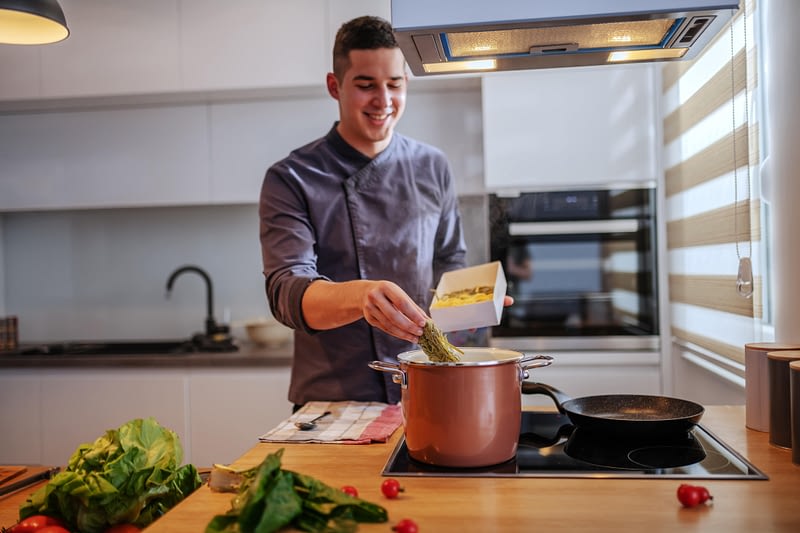 The week will include group conversations, outdoor adventures, private couples sessions and plenty of down time to relax together. Between hikes and horseback riding through the Wasatch mountains, and gourmet meals provided by our private chef, our guests will join 3-4 other couples in therapeutic conversations that will heal and enrich their relationships.
Partners will learn about where they're listening "from", rules for fighting fair, and how the past impacts the present relationship. Take breaks to hike, read or meditate between breakthroughs, and if additional support is needed between sessions, therapists will be on-call and accessible throughout the retreat for complementary therapeutic conversations.
In the evenings, unwind by the fire with the group, share a bottle of wine, process the day, or even play a board game. We've chosen a gorgeous luxury treehouse for this retreat, so our guests will have plenty of communal and private space to kick back and watch the changing fall leaves.
**All couples will receive a preliminary session with Clint or Mollie in the weeks prior to the retreat and follow-up session in the weeks after. The cost of these sessions are included.
This Retreat is for Couples Who:
Are in the midst of transition
Need a week away from the kids to prioritize their relationship
Are having suspiciously less sex than normal
Spent the pandemic cooped up together and could use a little oxygen
Are fighting a little more than usual
Know they've been neglecting their mental health
Are CRAZY about each other and are hungry to deepen their relationship
Want to resolve a conflict
Are not in crisis
Shuttle service to and from airport
All-inclusive private guest rooms with wifi accessibility
All-inclusive meals and snacks from our very own private chef
Wine with dinner and cocktail hour on the last night
2 private couples therapy sessions with Mollie or Clint
Daily therapeutic group conversations
Guided hiking trips
One massage per guest
Clint
Clinton Johnson is a California Licensed Marriage and Family Therapist in private practice. He specializes in working with thirty-somethings who struggle with anxiety, depression, chronic overthinking and existential angst. In addition to extensive training, Clint's therapeutic orientation is influenced by Eastern philosophy and the healing power of nature.
His clinical experience includes specialized training in psychodynamic and attachment theories with additional study in CBT and Existential therapy. His extensive experience treating substance and behavioral addictions includes Beit T'Shuvah Treatment Center and Psychological Care and Healing Center in Los Angeles.  He is also a member of the Group Psychotherapy Association of Los Angeles and trained under past president, John Chebultz, MFT, CGP.  
Mollie